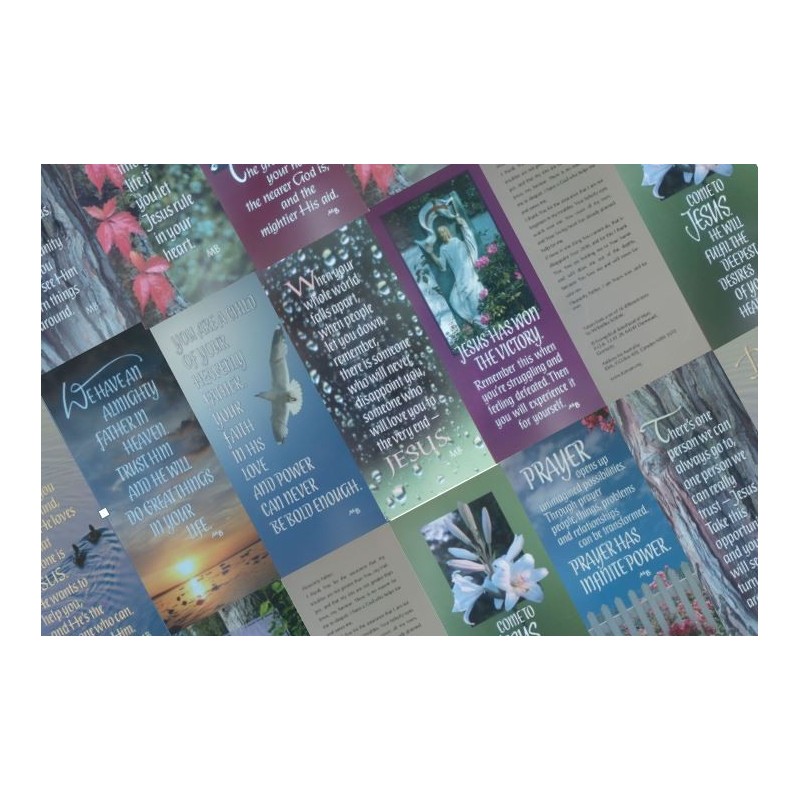  
We have an Almighty Father (Set of 16 sayings)
While sitting in the doctor's office, one of our Sisters passed out bookmarks to each of the other patients except one who had just been ushered into the doctor's exam room. When she left she was very thankful to see this gentlemen suddenly appear at the door, so she could now offer him a choice of bookmarks. They met again when exiting the building. "Do you know what you gave me?" he asked. "I did not give it to you, you chose it yourself," the Sister responded. "That's just it," he replied "You do not know what this means to me, especially now. This is the best present of my entire life!"
Set of 16 full-colour bookmarks
<!-- [if gte mso 9]> <w:LsdException Locked="false" Priority="46" Name="
You might also like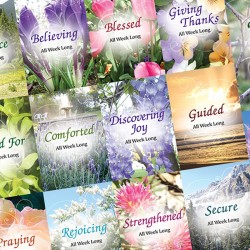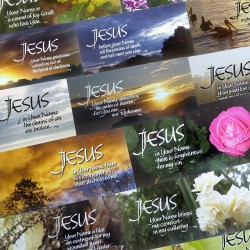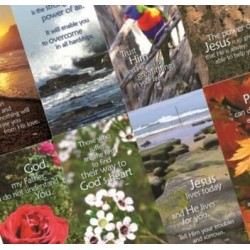 According to our way of faith, we make no charge for the items we offer.
Prices are suggested as a guideline for your information if you would like to make a contribution towards the materials you receive. Postage costs are not reflected in these suggested prices.

If you are from the USA and looking to purchase please visit the USA site here